Go karting is now a phenomenon which has taken over so many countries around the world. So many countries have massive go karting communities which has seen a dramatic rise in the number of people who are attending go karting competitions who are going there to support their favourite racers. Many racers now enjoy supporters' clubs which are named after them, with so many people from around the world following individuals that have won them significant sums of money in the past who are certain people's favourite racers as a result. Some of the go karting racers are able to retire before they are 30 thanks to the significant sums of wealth which they have managed to generate for themselves. These fantastic achievements cannot be understated as the influence which they have been able to have on people has been overwhelming.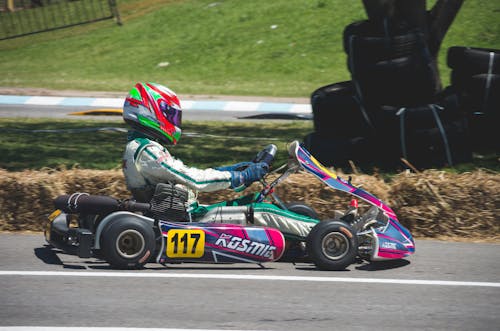 The Rise Of The Go Karts
Go karts initially started as a sport which was intended to be for people's free time. These racing tracks appeared all over Europe and were seen to be a source of people's entertainment on their days off from work. After initial fears regarding the safety of the sport these fears were swiftly rectified when various safety measurements were brought into place by the company. These fears were shown to be unwarranted with extra padding added onto the sides of the karts as well as additional knee support being put into place to ensure that nobody would become personally injured from colliding with other race cars.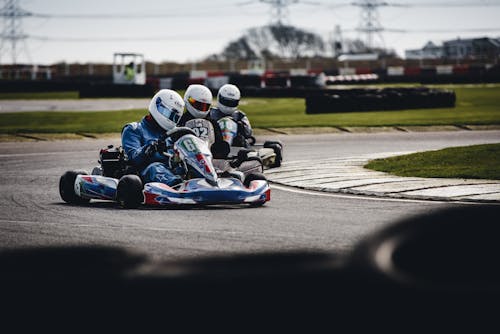 Fanfare
The number of people attending go karting competitions increased dramatically over the course of the nineties and the noughties across Europe. The demand for people to be able to witness speed in person grew incredibly as formula one increased in popularity on our television screens. Iconic racing drivers such as Ayrton Senna greatly increased viewing figures which the sport of formula one could enjoy. There became a new desire for the general public to be able to watch rapid speed chases on their televisions. This was a new sport which generated huge amounts of interest from people which was undoubtedly extremely unexpected. Obviously, formula one races were difficult for people to get to, and go karting races were far easier for people to access and enjoy.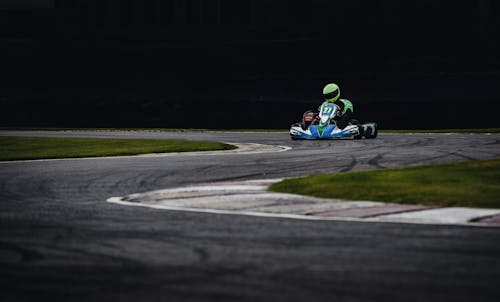 Similarities
Although on a much smaller scale to formula one, go karting races still enjoy numerous similarities with formula one. The atmosphere which is able to be generated by go karting races is unrivalled by so many other sports. The roar which go karting drivers are able to enjoy as they race towards the line is truly breath-taking and undoubtedly something which any racing fans will want to experience. The bottom line is that if you are a fan of formula one you will be a fan of competitive go karting. The race day experience is incredible, the sponsors which go karting professionals have been able to attract has played a huge role in go karting now being able to be marketed in the positive manner which it now is.